Art By Lisabelle
Fine Art Paintings and Portraits
CURRENT NEWS and CALENDAR OF EVENTS
Exhibiting New Paintings!!! "Along The Rio Grande", "Evening Swim", "Elephant Butte" and "Fragile Affair" with Grapes Gallery in Truth or Consequences, New Mexico
January 14, 2017




Exhibiting "Carmen and Scarlett" with Grapes Gallery in Truth or Consequences, New Mexico
January 14, 2017




Trio of Musicians playing wonderful music
January 14, 2017



Updates:
CURRENT EVENT
SAINT THOMAS CATHOLIC SCHOOL GYMNASIUM
(HOLIDAY ART & CRAFT SHOW)
in ANN ARBOR, MI November 15 - 16, 2014

ART BY LISABELLE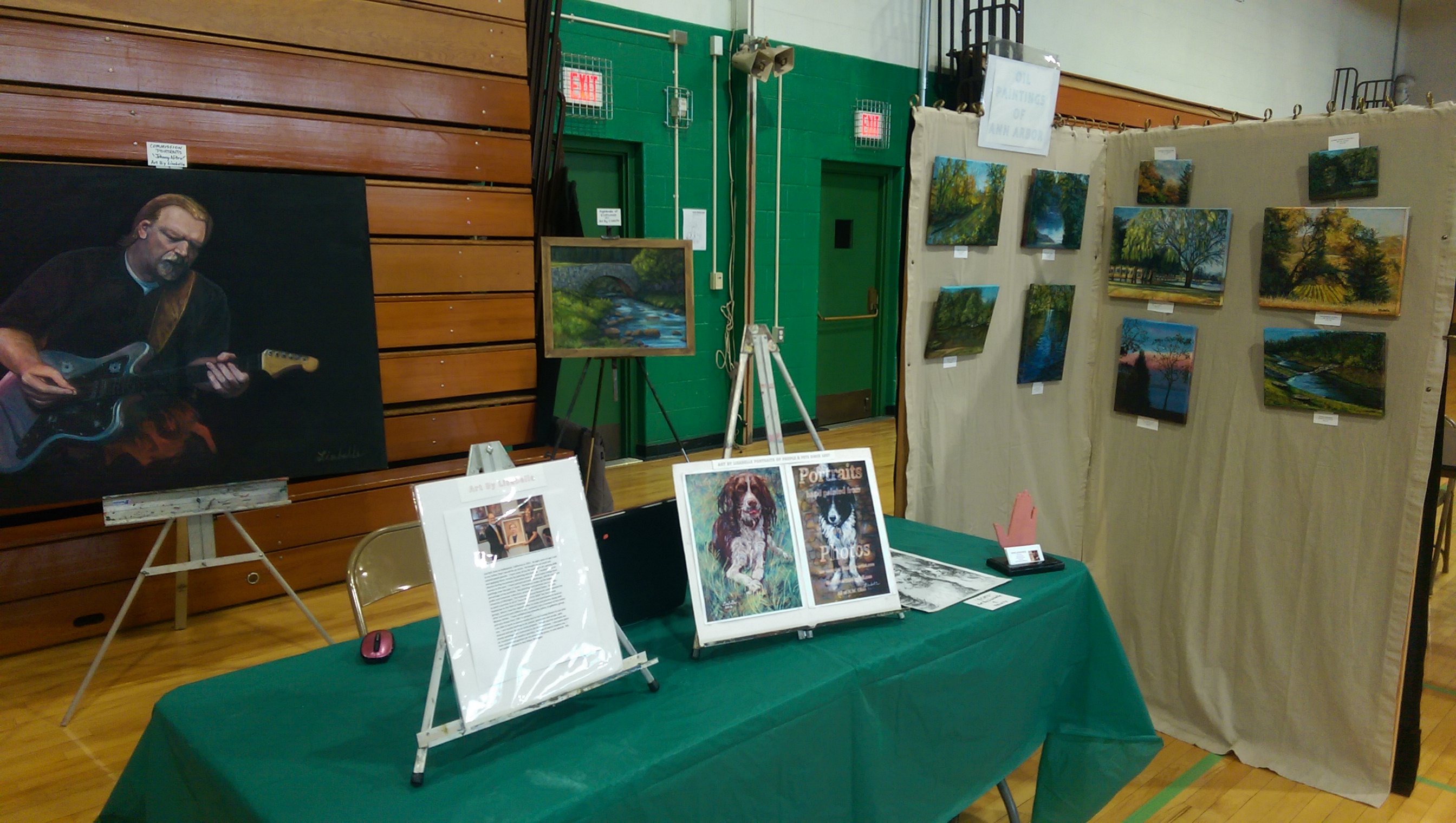 April and May 2012 Art By Lisabelle Calendar of events
Here is the short list of all the activities of Art By Lisabelle in April and May 2012, so far....
1.) A new studio, moving to the new location.
2.) The beautiful gallery "GATHERING" where I am currently exhibiting a few fine art paintings plus the oil portrait,
which was a commissioned during May 2012. It's a portrait of the infant Son "Richie Garcia" (see below) for the Garcia Family.
A Mother's Day surprise gift from my client Richard Garcia, during an opening at a gallery on May 2012.

3.) Also during April and May 2012, Art By Lisabelle Portraits of People and Pets Since 1987 painted on commission
"COLTON" a pastel portrait of a beautiful Springer Spaniel
for Kerri Johnson the State Defense Attorney in the great State of Wyoming.
Kerri Johnspm has commissioned Art By Lisabelle for two portraits the first "CJ"
a beautiful Border Collie in February 2012. View both portraits in pastel below.

5.) Art By Lisabelle is now full member of the Ann Arbor Women's Artists Association of Michigan, since January 2012
A special thank you to the past President of AAWA, Katherine R. Willson owner of Moonswings Art
who graciously and personally invited me to join AAWA in December 2011.
All the women artists and " ...a few good men" in attendance did enjoy a scrumptious pot-luck style luncheon on May 20, 2012.
While also enjoying each other's company, there were discussions of opportunities within AAWA summer and fall 2012 and
the group's future move to Ypsilanti, from Ann Arbor, Michigan.

6.) A successful artistic collaboration was completed on May 18, 2012 from a photo.
An experimental piece, fantasy style artwork, a portrait in pastel,
"Victoria and the Hummingbird" art by lisabelle and Jon Tulloch a Photographer.

7.) Art By Lisabelle Fine art paintings, a painting for Shirley Kutia of Connecticut after she found www.lisabelle-artist.com. The painting a gift for her Daughter's Graduation.



GALLERY SHOW May 2012

GATHERING GALLERY Opening night May 11, 2012

Mrs. Garcia and Richie, posing near
Oil Portrait of "RICHIE" Art By Lisabelle May 2012

"CJ" for Kerri Johnson February 2012 Pastel Pet Portraits Art by Lisabelle

"COLTON" for Kerri Johnson May 2012
Pastel Pet Portraits Art by Lisabelle

Outdoor Art Festival, May 2012

Yours truly, Lisabelle-Artist with other members of AAWA Ann Arbor Women Artists .."and a few good men", Scrumptious Luncheon potluck May 20, 2012

Collaborative pastel portrait painting Art By Lisabelle and Jon Tulloch Photographer. Victoria and The Hummingbird" 13.5 x 10.5"

New Black-eyed Susans for Shirley's Daughter's Graduation
Commissioned floral painting May 2012 Sold
2010-11 Sunday Artisan Market Art by Lisabelle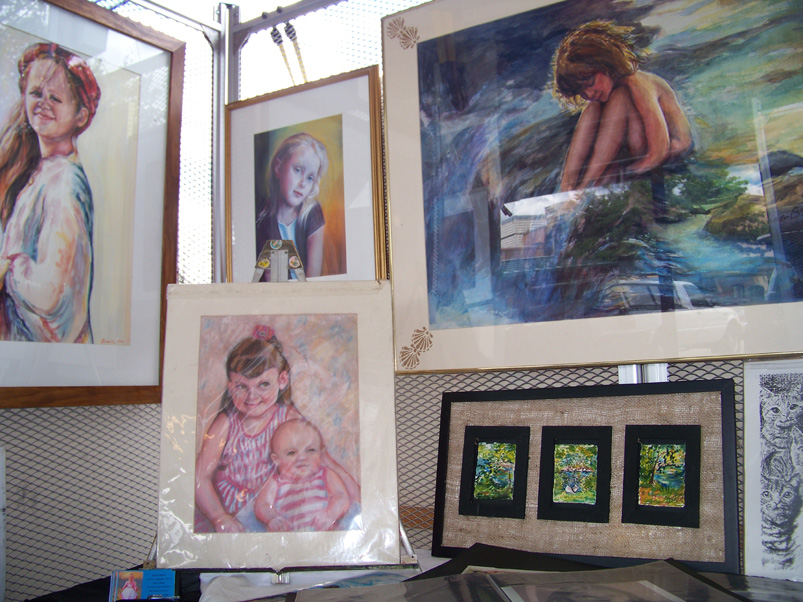 Carmen and Scarlet Oil Painting Demonstration February 2010.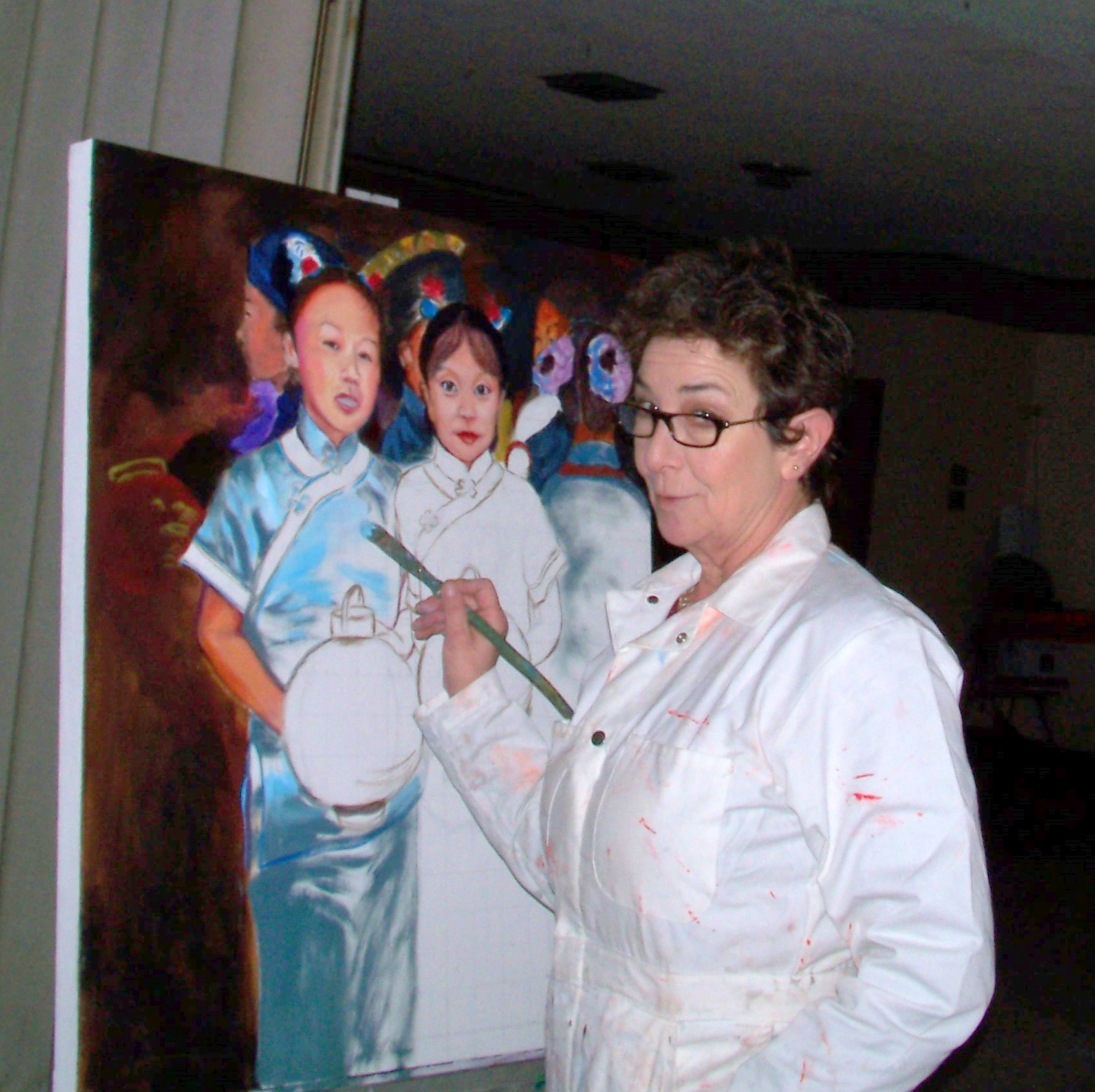 THE DAVIS ART GALLERY July 2009 - October 2009 SUR SAINT GALLERY October 2009
SUR SAINT GALLERY Opening on October 16th, 2009.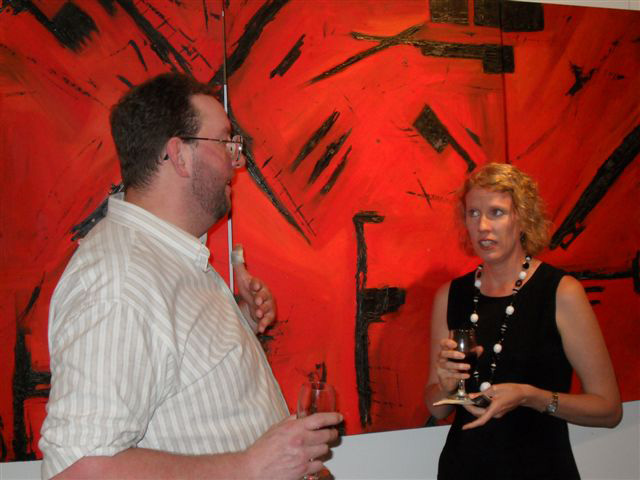 Artist John E. Watson near his Untitled Triptych painting.
Group Show new Davis Building Fine-Arts GalleryOctober 2009. Opening reception for Exhibiting artists: Lisabelle, John Watson, Rebecca Stork, Lawrence Faulkner, Jeff Stewart.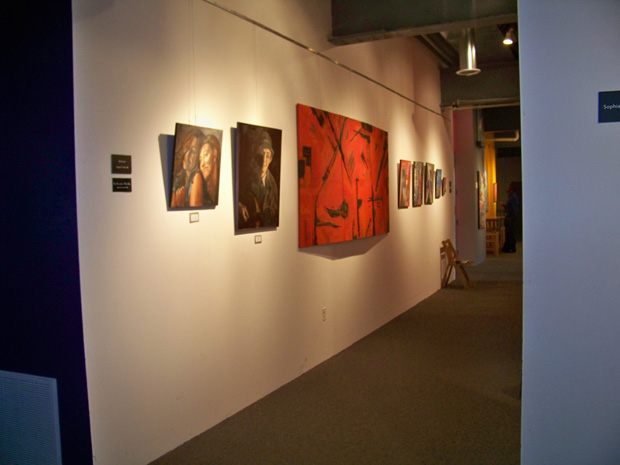 Gallery Davis Building Exhibit Third Thursday September 2009 Opening Reception for Artists: Lisabelle, John Watson, Amy , Lawrence Faulkner, Jeff Stewart. Octoberv 2009 Meet & Greet, Artists: Steve Athanos, Amy Cunningham, Patrick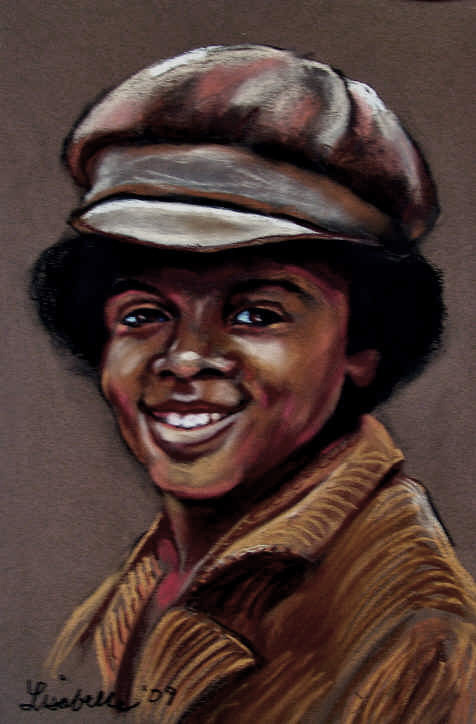 Michael Jackson two portraits by Lisabelle 2009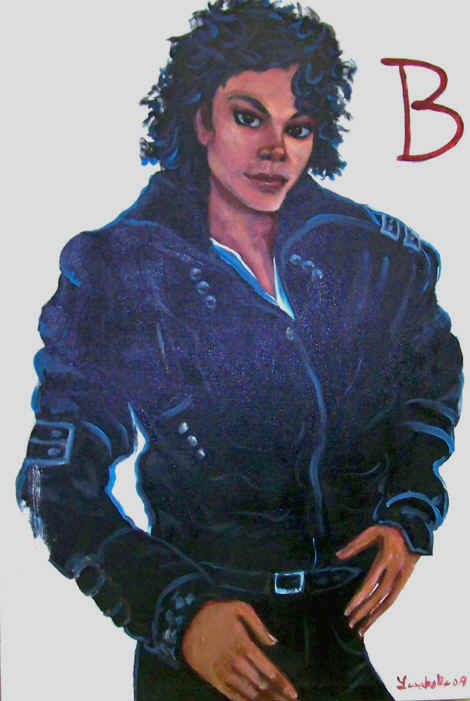 MICHAEL JACKSON TRIBUTE
Painting Plein-Air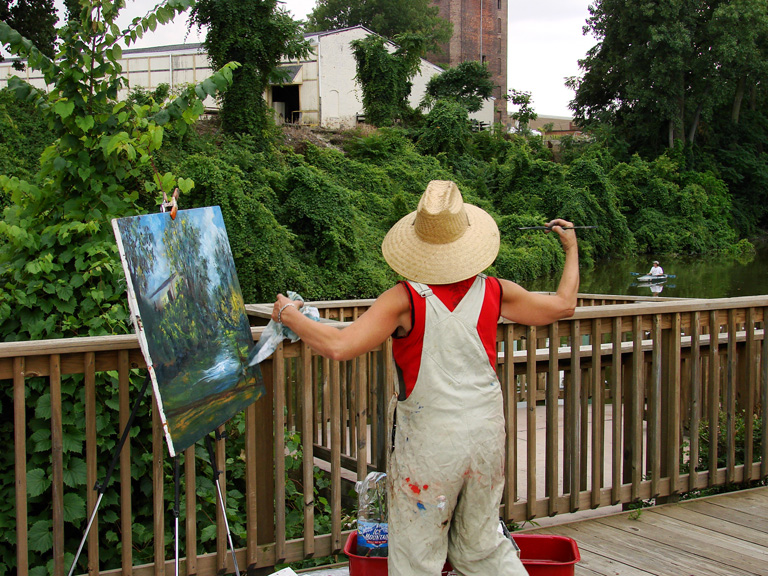 Thank you Greg a friendly passer by with a camera and an eye!
See Finished Oil Painting. RIVERWALK below
Blast from the past!!! MICHIGAN ART TRAIN 1997, onboard invitation to exhibit art by Lisa Bell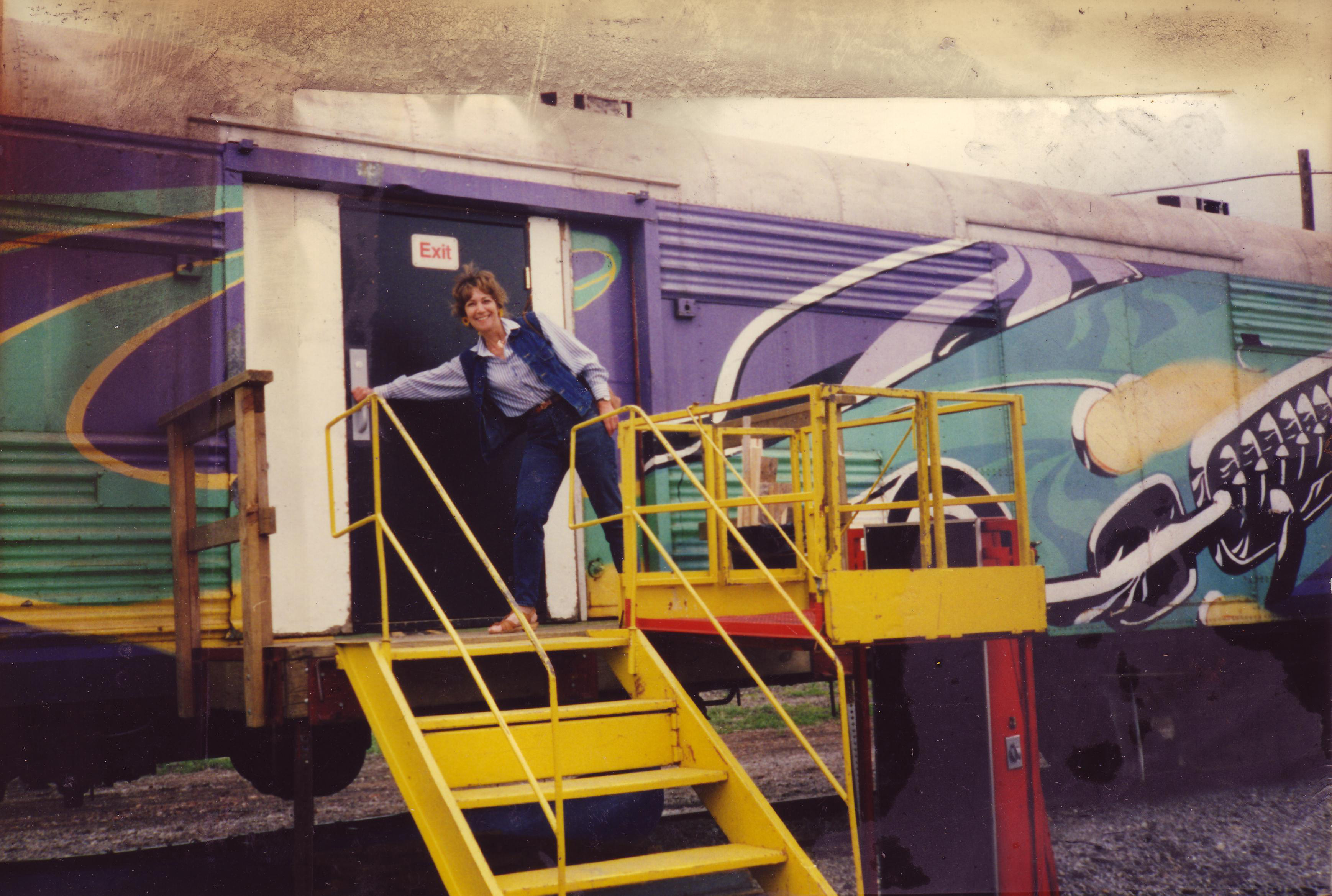 more .... Michigan Art Train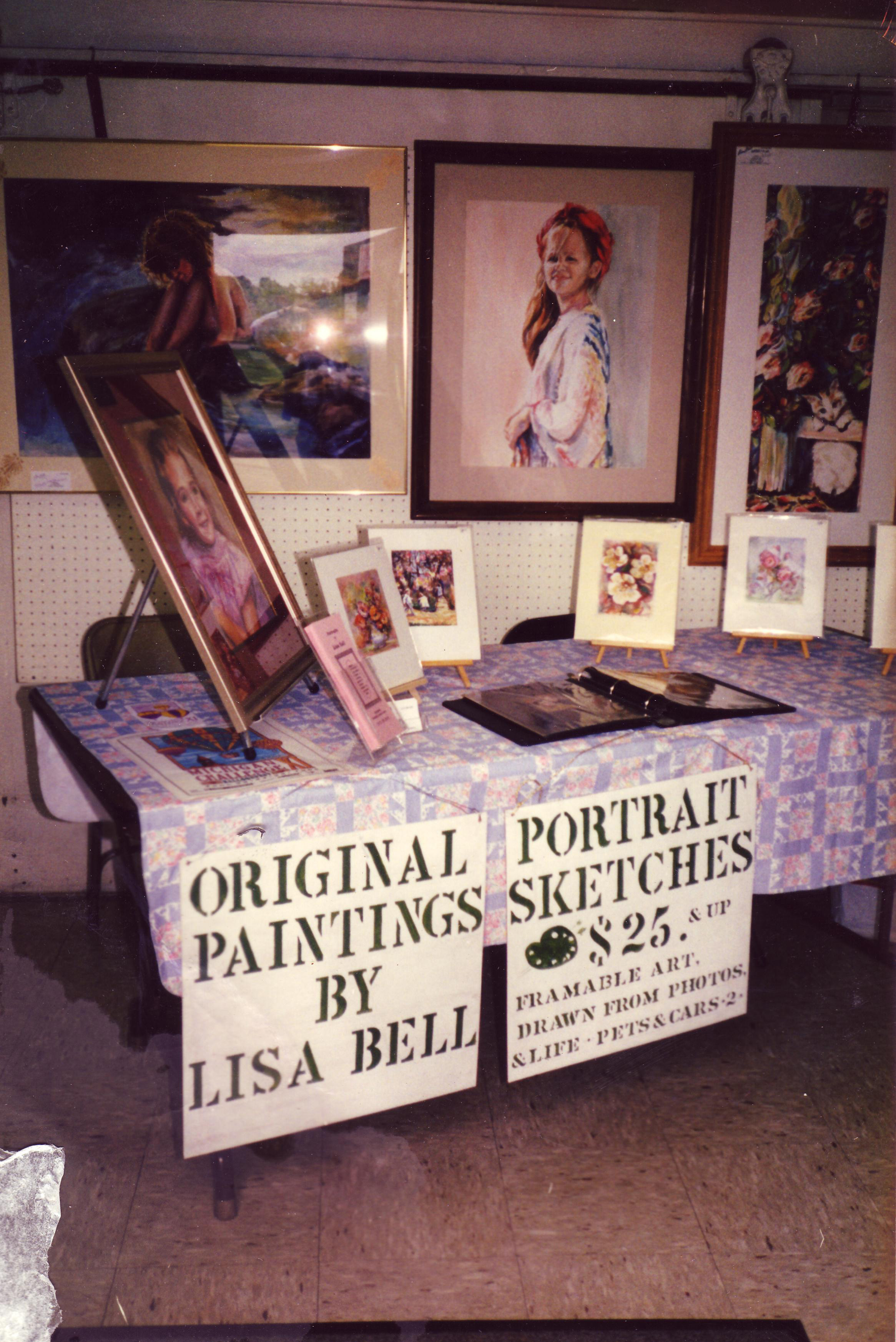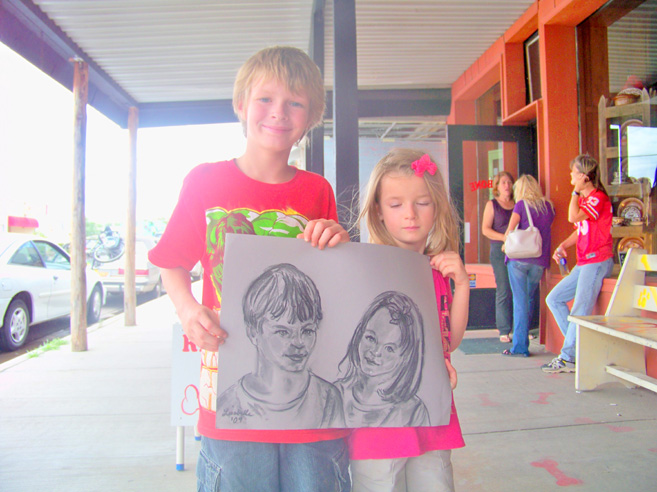 "RIVER WALK" oil by Lisabelle August 2009

Art By Lisabelle or Lisa Bell All images © 2017