STAR PEAK, NEVADA (south near US 80, 20 Mi . west of Winnemucca, Nevada) May 2011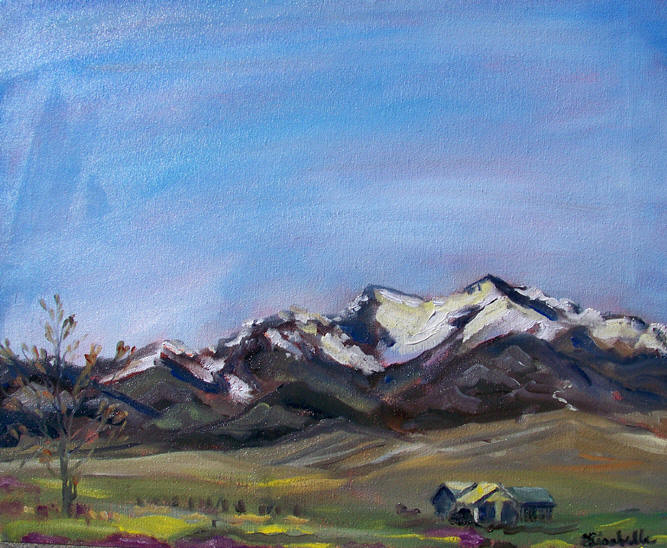 Oil on canvas 18x24"
750. (plus shipping)
I was more than blessed to relieve my road jitters and turn my head after I left the great highway 80E. If I hadn't looked up and to the right, as I parked away from this sight off the road, I would not have seen this most beautiful place. A very spiritual experience, desolate and peaceful.