Donnatella is a Jack Russell Terrier. A Pet Portrait in Acrylic by Lisabelle, from a photo of Jennifer's.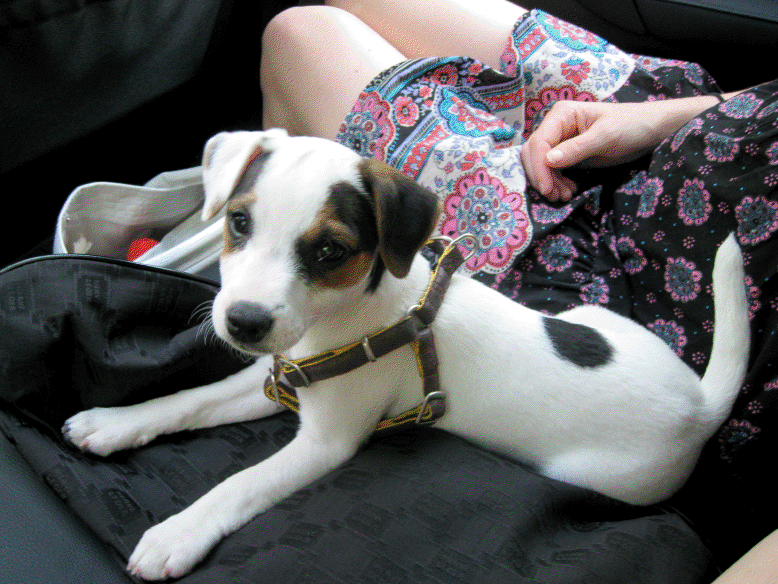 Donnatella is a beautiful baby puppy girl, a Jack Russell Terrier. She is adorable, loving and affectionate. I met her. Her Mother, (lol) a woman named Jenny, she is a great wonderful artist herself. I so enjoyed meeting with you. We began this portrait with a great time at Starbucks, on Main St. in Ann Arbor. Here is a first sketch of Donnatella. Will be adding more...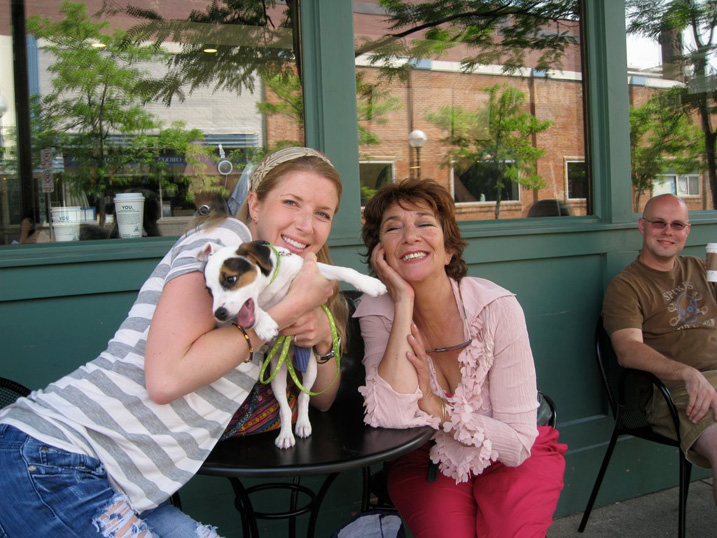 Sketched to scale from a photo. June 25th, 2010. Blue pastel pencil on 16x20" canvas.
Blocking in color and developing a background cool tones. June 29th, 2010
Still tweeking, meaning: comparing features and rescaling, calculating accuracy. June 30th 2010 Unfinished