Portraits of People and Pets since 1987
Johnny and Sampson 2011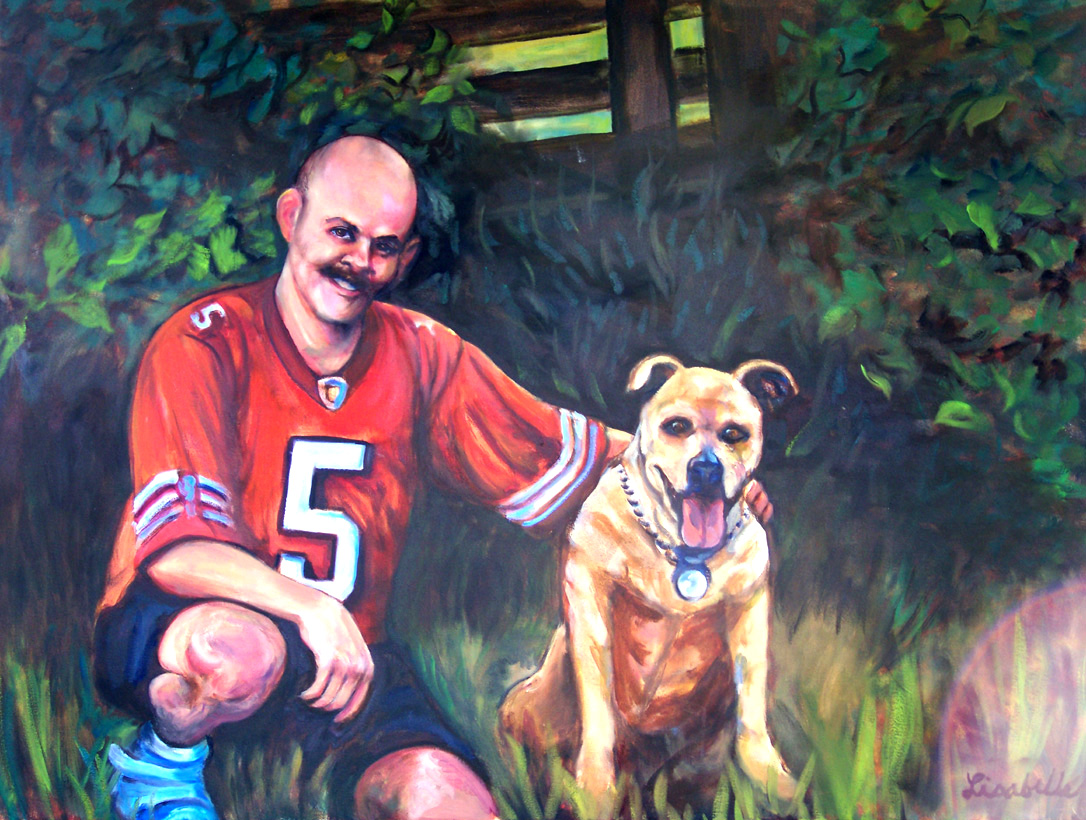 Oil on canvas
48x60"
Portraits of People and Pets Since 1987.
Johnny is a friend to his entire community and is also a great inspiration to this artist.
A star athlete courted by major league baseball, from humble beginnings and winning innings!
He is winning the fight with a life threatening illness due to his faith and desire to give to others unselfishly..
and tirelessly. Multiple Sclerosis M.S. a crippling disease does not stop Johnny!
All images copyright 2012 Art By Lisabelle