Oil Portrait Demonstration by Lisabelle
Beryl's Girls
July 14, 2010
Oil underpainting, cadmium red, mixed with white and burnt umber. Tonal values and composition. More tuning then more flesh colors and details.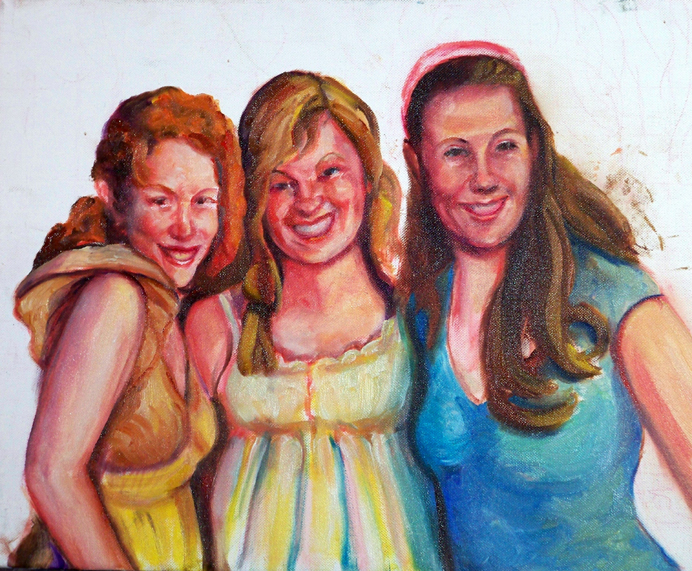 Many areas, are being studied and worked, and reworked. the angle of the girl on the right, will reduce hip line, she appears to be leaning. These are only the beginning stages, much more to do. July 23, 2010.
This is today August 9, 2010. Still fine tuning and defining edges, Background underpainting and finishing touches. Check back to see these three beautiful young women as a finished oil portrait commission by Lisabelle.
THREE DAUGHTERS Oil portrait by Lisabelle August 12, 2010