Charcoal Portrait Sketches... As seen on Craigslist only 35. matted! Ho Ho Ho Happy Holidays!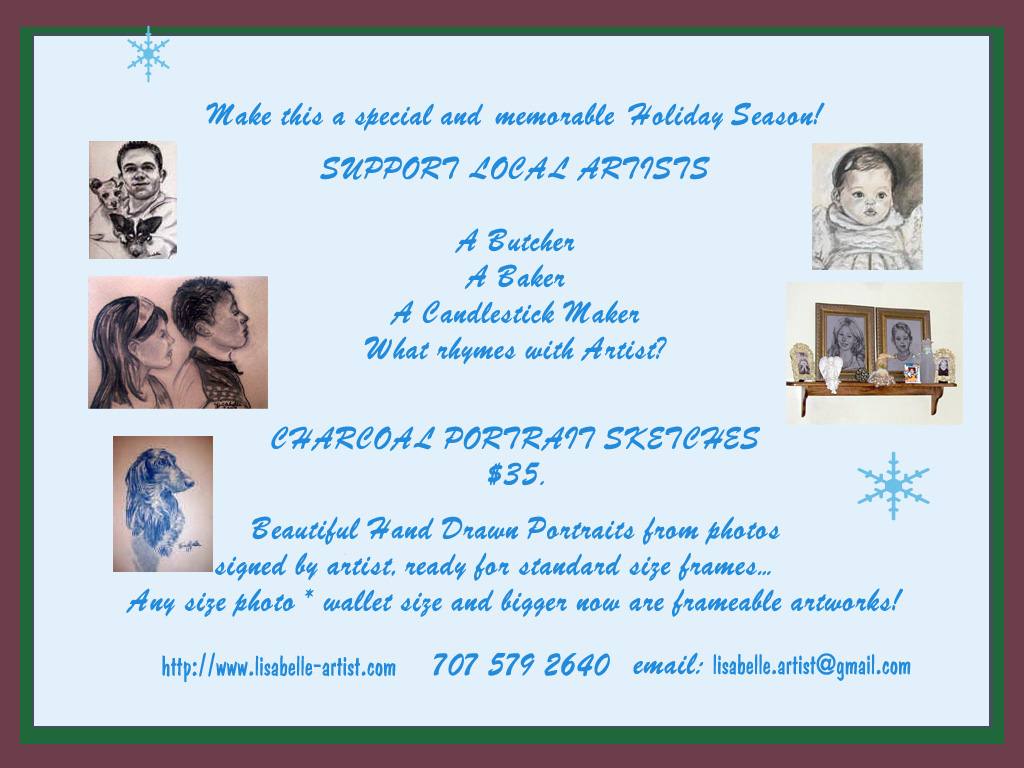 There are many Holidays and many days of celebrating a Charcoal Portrait
Sketch can be completed from a photo in under and hour... Each subject 35. Have a cherished creative original gift, quick and affordable! Family Heirlooms, Esteem Builders. See Your portrait sketches online.... Share on Facebook, Twitter and My Space... Easy delivery and Payments with PAY PAL!
Portraits of People and Pets
Samples of Charcoal Portrait Sketches
.... Happy Holidays from Art By Lisabelle 2010