| | | | |
| --- | --- | --- | --- |
| June 1, 2010 | June 1, 2010 | June 3, 2010 | Completed and signed. |
A beautiful park, in Washtenaw County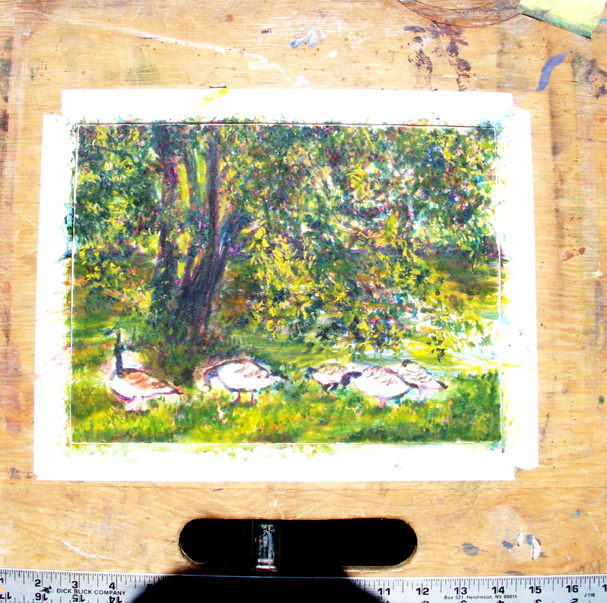 This is a very small watercolor, measuring 11.75" x 9", on acid free watercolor paper. Beginning with a sketch, from a photo, used as a reference. This is plein air painting, I was on location at this beautiful site, got about fifty mosquito bites,(lol). When painting outdoors it is challenging because the light changes hour by hour. I was after the afternoon shadows and the bright sunshine highlights. The digital photos, also enable me to scale the subjects, the five Canadian Geese.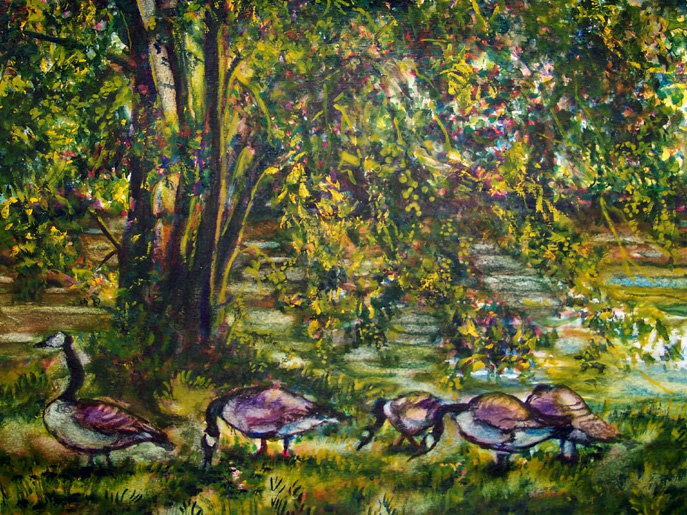 Fine tuning geese, shadows and edges. Tones and details, will finish and sign A.S.A.P. .....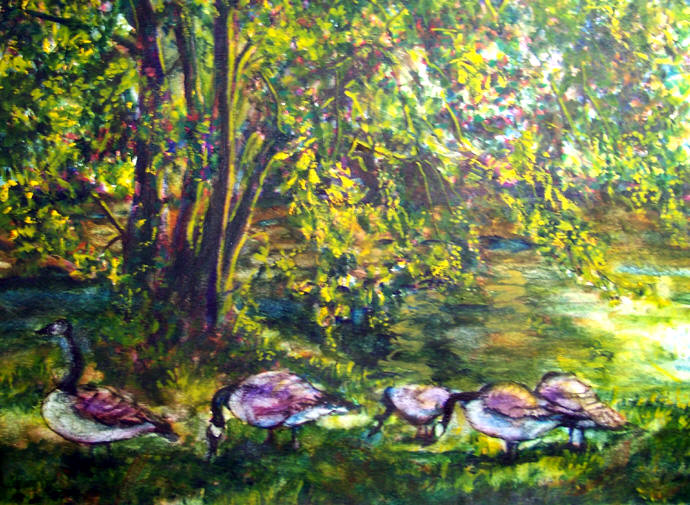 Today, June 3, 2010, fine tuning the geese, adding contours, establishing water reflections, adding shadows and highlights.
5 CANADIAN GEESE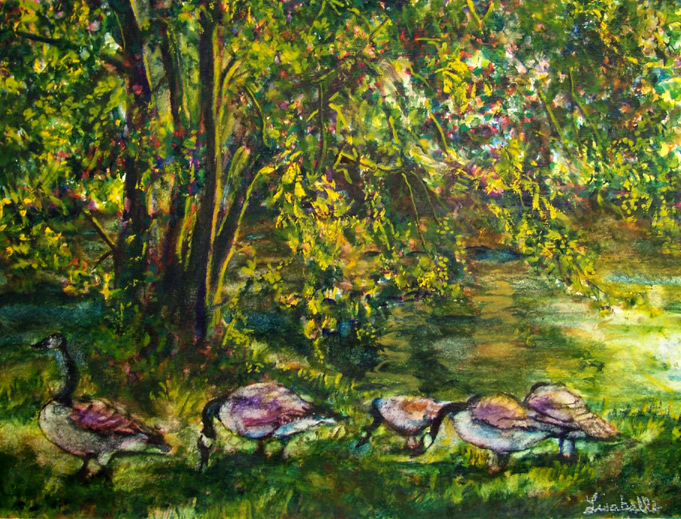 A watercolor by Lisabelle June 4, 2010
acid-free watercolor paper 11.75 x 9" unframed.
375.